Miller & Carter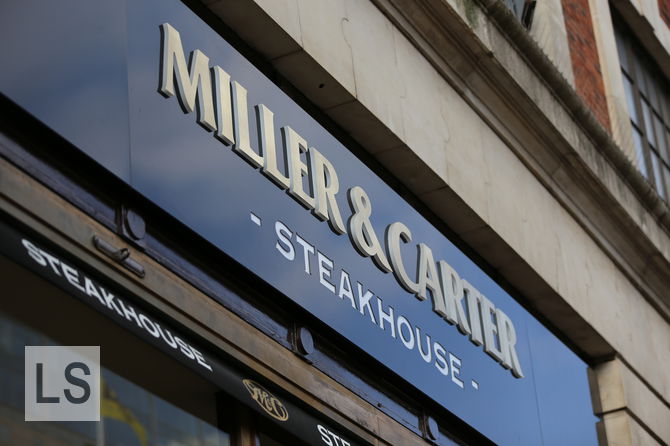 Given the popularity of meat restaurants when they have just opened, we assumed it would be a bit of a lost cause trying to get a table at Miller & Carter. So I was quite surprised while walking past it one evening that they do not seem that busy.
As a result, we paid a visit the following night and soon had an array of steaks on their way. They were served with chips and a huge lettuce wedge. This comes with one of a variety of toppings and having selected the honey and bacon, I found it to be delicious.
As for the steaks themselves, my housemate described his steak as the "best steak I've had in Leeds". I cannot say I agree though. I split the chateaubriand with Elina and it just couldn't complete with the top tier steak restaurants. It was backed up by good service though.
It was an enjoyable meal, but for the money I was paying, I was hoping for a little better.
Reviewed by Leeds Restaurant Guide.
Address
58 The Headrow, Leeds LS1 8TL
More options
See more Steak House reviews.