My Thai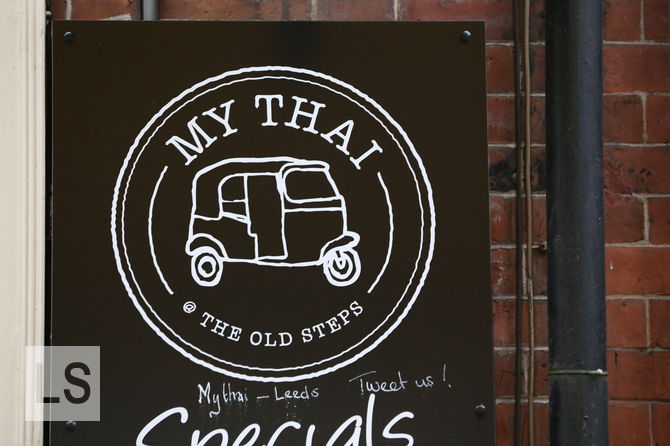 My Thai at The Old Steps is one of two My Thais in Leeds. The other is located behind the Merrion Centre.
They only accept cash; no card payments.
The waitresses wear matching outfits. The tables are small and we end up forcibly playing footie under the table. This would have been fine if it was Elina's feet I was constantly banging it to, but as it is my friend Gabrielė's, things are slightly more awkward.
Elina and I share the starter platter. I would describe is as average. There is not much food for two people. For my main, I have a stir fry with pineapple. Elina has the pumpkin curry. Both are an improvement on the starer.
I have no major complaints, other than them not accepting cards and the size of the tables. However, given the array of great alternatives, I am not sure how soon I will be back.
Reviewed by Leeds Restaurant Guide.
Address
26 York Place, Leeds, LS1 2EY
More options
See more Thai reviews.