Napoleons Casino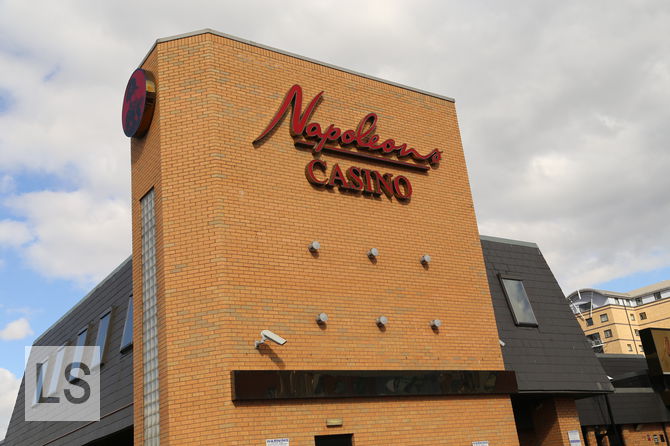 Napoleons seem to be big on pushing their night out experience and they are the only casino in Leeds that allows you to enter as a guest. This is a welcome feature as it means not having to give them all my personal details just to use the restaurant.
I found the casino very gloomily lit and the restaurant itself felt small and cramped. As James suggests, it almost feels like a reverse TARDIS - smaller on the inside than it is on the out. As with other casinos, they do have very nice bathrooms though.
Having placed our order, we tuck into some deliciously soft bread before our starters arrived in an almost suspiciously quick time. The prawn cocktail was absolutely loaded with prawns but tasted otherwise standard. My steak was OK, but I feel it was a little overcooked and the spicy tomato sauce is not the best complement.
The staff are attentive, but ultimately I do not like the atmosphere. If I was going to estimate the age of the other customers in the restaurant, I would not have put any of them under fifty, and the entire place seemed dark and gloomy.
On the positive side, I think this is probably the best casino food in Leeds. However, to be fair, that is not saying very much.
Reviewed by Leeds Restaurant Guide.
Address
Westport Centre, West Street Off Kirkstall Road, Leeds LS3 1LX
More options
See more Hotels & Casinos reviews.