Nash's Fish & Chip Restaurant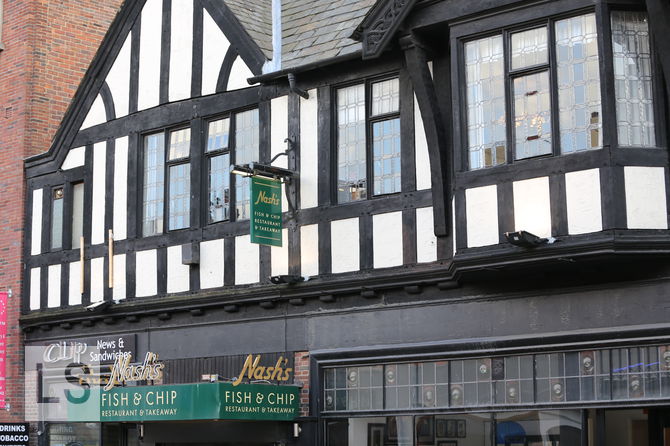 Arriving on a Saturday lunch time, there are plenty of other people in the restaurant. However, none of them in our age range. We must have been at least twice as young as every other patron in the restaurant; everyone else being long past 50. They have a flashy nice website, which now feels a little redundant given how few of their clientele are statistically likely to use the internet. Perhaps it simply means it is a refined diner's choice however.
We decide to order the Classic Haddock, a fish and chip dish that comes with peas and an ample side of bread and butter too. The fish is nice, but the chips leave a lot to be desired; we both felt they tasted rather undercooked. The desserts came to the rescue though with a great choice of traditional options, including a homemade trifle that we opted for. Despite already being overly full, I am glad we found room for this!
When we came to pay the bill, I pointed out that one of our lemonades was missing off it, but the waiter kindly said that as we had been honest, he would just leave it off. Not that I would have minded paying for it anyway - at £1.10 for a large lemonade and £1.25 for an orange juice, the drinks were probably the most reasonably priced I have seen at any restaurant in Leeds.
Overall, the service was friendly and the food arrived fast. It perhaps left something to be desired but was reasonably priced. A great place to visit if you fancy some comfort food.
Reviewed by Leeds Restaurant Guide.
Address
17 Merrion St, Leeds LS2 8JE
More options
See more Seafood reviews.