Nawaab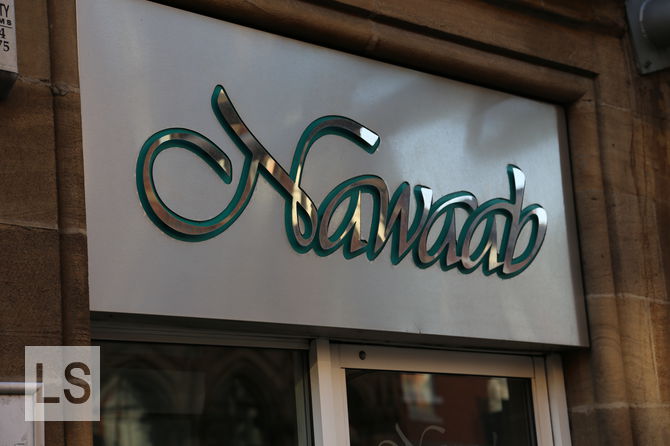 Based on Wellington Street, Nawaab seems to generate some polarising opinions. They do an early bird three course meal special before 7pm, so we thought we would take advantage of that.
We were soon seated, although the waiting staff did seem a bit surprised we were there. Still, we were not the only people in there, thus avoiding the awkward silence of the empty restaurant. Their set menu was quite flexible - you could basically pick anything off the menu that you wanted, which was nice.
The starter and the main were tasty, but an hour later I found out that the food did not agree to well with my digestive system. The desserts were a disappointment also. They were clearly straight from the freezer. The packaging had not been taken off them and they were not even given time to thaw.
What was more off putting however, was that the waiting staff just stood there and watched you while you ate. Not even in a discreet, are they trying to get our attention style glances, they literally just stood around watching people eat - something that we both found rather disruptive to our attempts to enjoy the meal. As a final annoyance, they presented our bill in an American Express branded folder and then proceeded to tell me they did not accept American Express.
Reviewed by Leeds Restaurant Guide.
Address
1, 25 Wellington St, Leeds, LS1 4WG
More options
See more Indian reviews.