Neon Cactus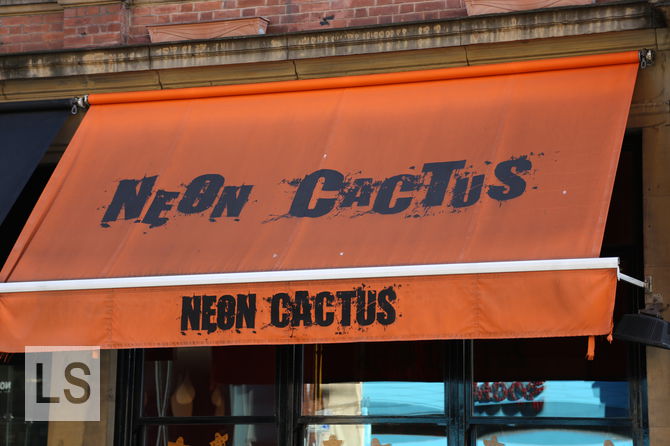 Neon Cactus is primarily a bar, and a popular one, so bear that in mind when venturing in. Lunch times you will find plenty of space to sit as it does not get busy until the evenings, but then seating does become a rarity.
Despite operating out of a tiny kitchen, Neon Cactus offers an extensive range of Mexican food including enchiladas, quesadillas, burritos, fajitas, nachos and more. For corporate food, they even do big make your own platters.
It can be a little on the greasy side and has a tendency to fall apart in your hands. However, if you can survive that, you will soon be tucking in to some excellent Mexican food, and with their great drinks range, the whole experience is an enjoyable one. My pulled pork enchilada was a plated affair that came with cheese and rice, and had a real kick to it. I would have liked a bit more pork and a bit less kick, but perhaps that is just personal taste.
Reviewed by Leeds Restaurant Guide.
Address
35 Call Ln, Leeds, West Yorkshire LS1 7BT
More options
See more Latin reviews.