Norman Bar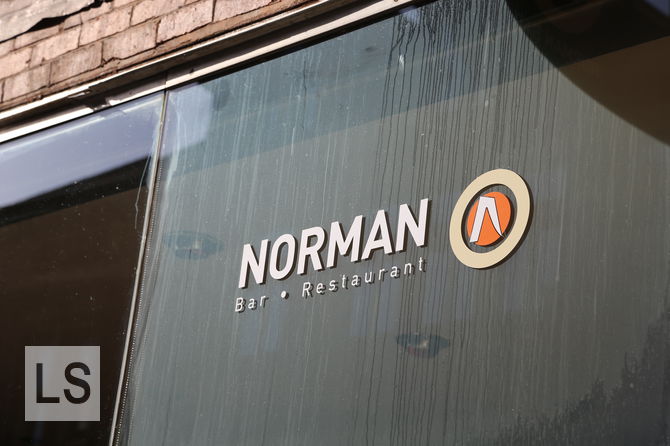 This restaurant has closed down.
It may not be flash, but Norman Bar is one of the most talked about venues on Call Lane, a place that never suffers from empty spaces at the best of times. It is large and has a menu that offers a mixture of Thai and generic bar food.
The staff are warm and friendly and we are soon sitting down at a table and placing our order. I raise the ever difficult standard of "how spicy is spicy" and at my suggestion we shun the Scoville scale and use the defacto SI of heat - how does it compare to Nando's. One on which the waitress is accurately able to place the food.
My Thai Red Chicken Curry is not only brimming with flavour but just about manageable in heat terms, giving it a kick without it being overpowering. Feeling fat, we also share a side of chicken wings which are beautifully seasoned.
I have a few gripes. It was cold and there was no phone signal, but overall Norman Bar was a really enjoyable experience with reasonable service and helpful staff. I will certainly be going back there.
Reviewed by Leeds Restaurant Guide.
Address
36 Call Ln, City Centre, Leeds LS1 6DT
More options
See more Pub Grub reviews.