Obm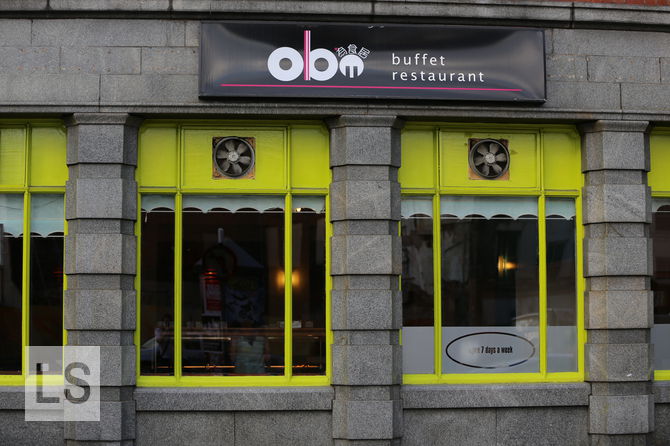 This restaurant has closed down.
When you are first introduced to the University of Leeds, some of the senior students will normally warn you against going to a place called Flames. Allegedly, they once found a dog in the freezer. I do not know if that is true or not - but I do know that I have friends that will eat at Flames, but will not eat at Obm.
My first visit felt like a similar experience. Many of the trays seemed to be missing or empty and even when they were filled with food, it did not taste too fresh. Not wanting to give up though, we decided to give it another try.
Our second visit is more promising. There are some empty trays but most are filled and there was a wide selection of starters and mains. Everything we try is perfectly edible.
It still was not without its faults. The food felt greasy and most of it appeared to be a similar colour. The selection of desserts was disappointing and I had to dig through the pile of plastic bowls to find a clean one. They also ran out of cutlery and we had to ask for more. But certainly a big improvement on my previous experience.
Reviewed by Leeds Restaurant Guide.
Address
1-19 New York Street Leeds, West Yorkshire LS2 7DT
More options
See more Buffet reviews.