Oriental City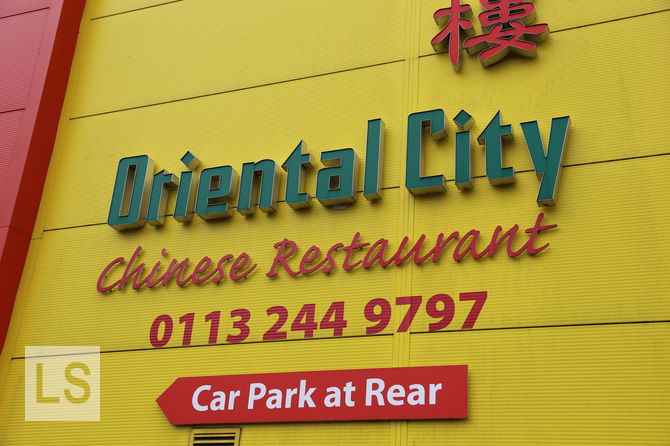 If you have not heard of Oriental City, you could certainly be forgiven. Located on the far outskirts of the city centre, almost in Sheepscar, it does not look like a restaurant from the front - it looks like a warehouse. However, make your way round the back and you will find the doorway to an excellent Chinese.
I think it is probably the most authentic Chinese restaurant in Leeds. I have two reasons to believe this. First of all, it was the place chosen by one of my Chinese friends as the location for her wedding dinner. Secondly, the food really is not what you find at your average UK-based Chinese restaurant.
All the dishes were served on platters and we helped ourselves from those. This included whole salmon with head and tail still intact, from which we scoop out some beautifully cooked flesh. Unfortunately, the desserts were authentic as well - so out with the chocolate fudge cake and in with the savoury pea soup. Ah well, cannot win them all.
What our friends say
Weili had her wedding dinner here, so I think that counts as a giant thumbs up.
Reviewed by Leeds Restaurant Guide.
Address
30-36 Cross Stamford St Leeds, West Yorkshire LS7 1BA
More options
See more Chinese reviews.