Origin 7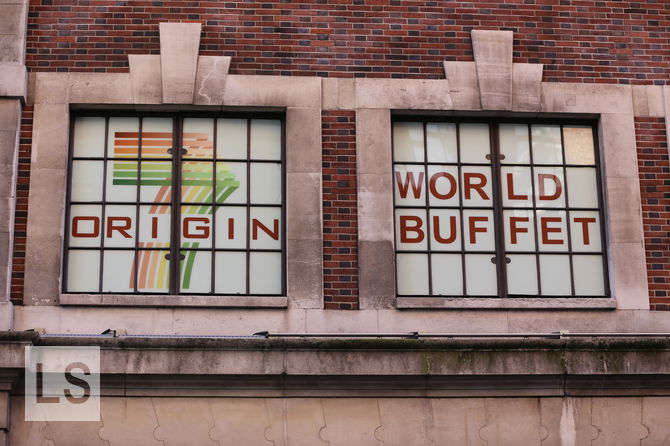 This restaurant has closed down.
With Red Hot below, Origin 7's three floors of buffet mean that The Light now has a total of five floors of all-you-can-eat stacked on top of each other. In fact, Origin 7 is so big that despite having only recently opened, we were able to get a table upon walking up.
The staff were friendly and welcoming, but no explanation was provided as to what was going on. The food counters are split across the three levels, each one serving a different kind of food, so a map or quick explanation would certainly have been useful. When you pay, you get a ticket from the waiter and take it to the bar. Again, it would have been nice if this was explained to us at the start.
Quite a few of the plates in the pile were dirty and we had to dig through until we found clean ones. A lot of the trays were empty and for those that were full, results varied, generally for the worse. The spicy rice tasted like old socks and the cheesecake like it was not fully defrosted.
They were running an introductory offer, so we got the food for half price. However, even at that price I was disappointed - at full price I think I would have been angry. When a place makes Red World look like a classy joint, you know you have got a problem.
On our second visit, we go as a group. The experience is even worse. Two of my plates had large chips in them. Everything seems to be too dry. The beef stir fry has no sauce. The sponge is dry, the profiteroles are dry, even the cheesecake is dry. How do you even make a dry cheesecake?
Paying is a nightmare. We make two card payments but they cannot seem to get their head round this. They insist we owe more money. In the end we give them our credit card receipts and count out the money in front of them. They agree it is enough. Then, as we are half way outside The Light, a waiter comes running after us insisting we owe them another "five or six pounds". How can you demand money off someone if you do not even know how much it is? The whole experience is pathetic.
Elina experiences feelings of nausea and stomach cramps the entire walk home.
Reviewed by Leeds Restaurant Guide.
Address
Balcony Level, The Light, Leeds, LS1 8TL
More options
See more Buffet reviews.