Park Row Bar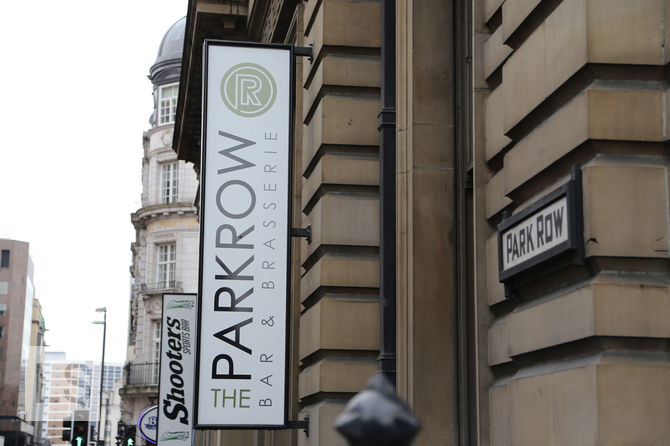 This restaurant has closed down.
Replacing Sports Cafe on the corner of Park Row and The Headrow, the Park Row Bar & Brassiere is essentially just a reasonably priced food pub. Ordering was rather difficult. I queued at the bar for quite a while before finally being served and then being told they had to come take our order at our table on a PDA.
We order two of the burgers which turn up in reasonable time, but we have to send one back as it is missing the extra topping we had requested. Once resolved, we tuck in to some enjoyable food, Elina believing her lamb burger with goat's cheese topping was probably the best pub burger she has had in Leeds.
Despite the problems, the staff were very friendly and did everything you asked of them so somewhat saved the day. It is cheap, so for value it comes out quite well.
Reviewed by Leeds Restaurant Guide.
Address
123 The Headrow, Leeds, West Yorkshire LS1 5RD
More options
See more Pub Grub reviews.