Pasta Romagna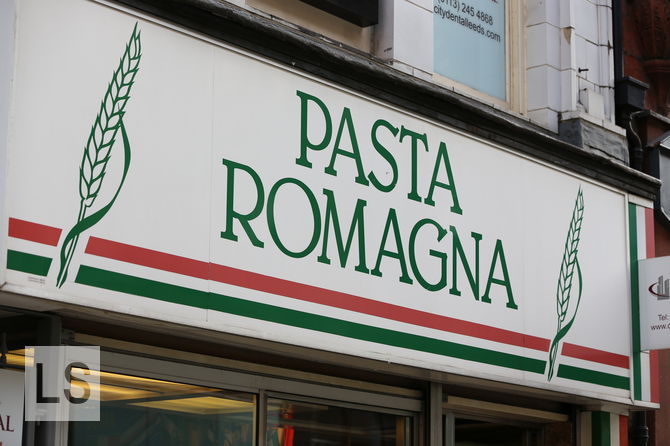 We walk into the easy-to-miss restaurant located on Albion Street and the woman behind the counter screams "Buongiorno!" at us. It is certainly nice to get such a bold welcome. We make our way down to the end where there is plenty of warmth below a well insulated conservatory.
It feels a little bit like we are in a sitcom - everyone in there seems to know everyone else, even though they are all sitting at different tables. There is a range of ready to eat pizzas sitting behind the counter, but we decide to wait and order the 12" pepperoni.
The food arrives on the boards they were cooked on and certainly is not the best pizza I have had, with a somewhat sparse topping of pepperoni, but is nevertheless filling and accompanied by an old fashioned glass bottle of Orangina.
It is a place that certainly has character, so you will probably love it or hate it. You will not find the finest food in the city here, but you will find a lovely local business.
They close at 7pm and do not take card payments.
Reviewed by Leeds Restaurant Guide.
Address
26 Albion Pl, City Centre, Leeds LS1 6JS
More options
See more Italian reviews.