Peachy Keens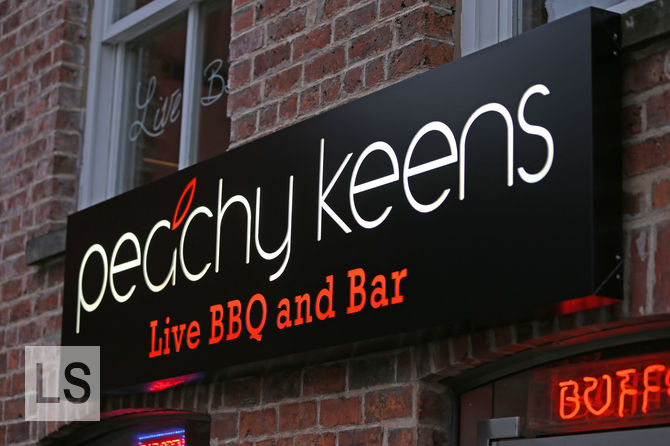 Located on Millenium Square, Peachy Keens claims to offer an all-you-can-eat with a difference. It has a standard buffet format. You can help yourself to as much as you would like from the salad bar. There is also a selection of curries. I think I counted half a dozen. They have a dessert section too.
On top of this, when you sit down, they drop a mini-barbecue into the middle of your table. They then bring round skewers of food (meat or vegetarian, your choice) that they place over the barbecue to keep warm. You can enjoy these at your leisure.
While the concept is certainly novel, I am not in love with it. They could easily keep the food in the buffet area and we could get it from there. Having it at the table does not really add anything to the experience for me. It all just feels like a bit of an over-complication. This would be worth it if it improved the taste, but in my opinion, it does not.
I find the meal enjoyable, but no more so than a standard buffet. The flyer I was given claims it is "revolutionary". I very much doubt a revolution will be started by this.
Reviewed by Leeds Restaurant Guide.
Address
2 Millennium Square, Leeds, West Yorkshire LS2 3AD
More options
See more Buffet reviews.