Pieminister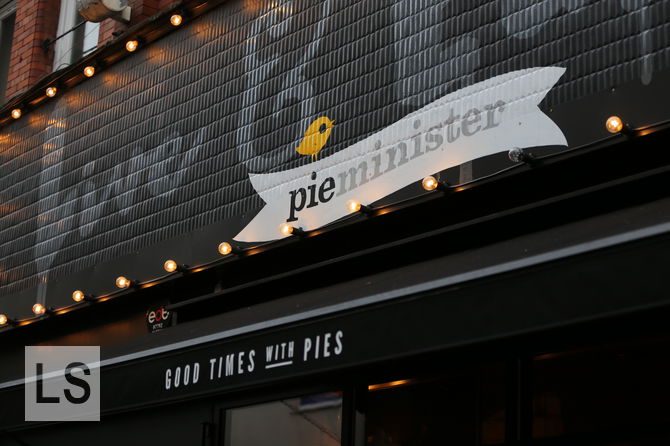 Pieminister is a controversial place. They do open top pies. Is that a pie? The journey down to the restaurant witnesses some strong debate. When we arrive we are seated in a shed. It is not every day that you get to sit in a shed indoors, so we roll with it. I was a little surprised at it being a formal sit-down affair to be honest.
Their £6.95 lunch menu gets you a pie with mash potato, gravy and a drink. There are four to choose from, two beef, one chicken and a goat's cheese pie. Many more pies are available on their full menu. It really is an express menu: the food turns up six minutes after ordering.
They are excellent pies. Wonderful flakey pasty that holds together really well, even when moist. The mash sits under the pie as a seat and the gravy comes in a separate jug so you can apportion appropriately. The whole meal is filling without being overbearing.
It is a pie shop so it was never going to be a terribly fancy place. However, they do one thing and they do that thing really well. It is a great place to go for a pie.
Reviewed by Leeds Restaurant Guide.
Address
15-17 Duncan Steet, Leeds, LS1 6DQ
More options
See more British reviews.