Prezzo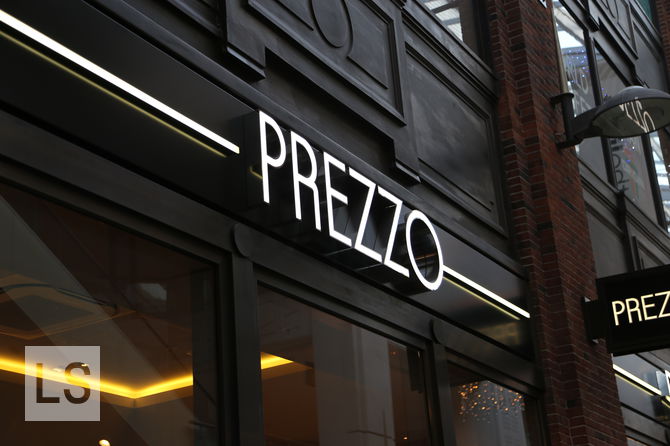 Prezzo seems to have been spreading across the country like wildfire since it was founded a decade ago. But despite having branches in Sheffield, York and even Harrogate, they only opened their doors to the Leeds market in the second half of 2013.
They join the ranks of existing Italian restaurants already located in The Light and offer seating both inside and outside the restaurant unit itself. This is a nice touch, though being located up at the top of the centre, does not offer quite as much grandeur you will find in the lower court.
With only a modest amount of customers, we have our pick of seating and our order placed soon after. I settle on the chargrilled chicken that comes with tomatoes, onions, strips of sausage and lots of chilli. Elina's lobster and crab tortelli is also heavy on the chilli.
I am sure they do dishes that aren't covered in chillies but by chance we did not hit upon any. Not that I am complaining however. It added to the flavour without overpowering the chicken. The meat in itself was well cooked and actually tasted of chargrill, a quality that is missing surprisingly often from such dishes.
The food is nothing mind blowing, and chilli heavy, but it is quality food done properly and for that they deserve a lot of credit. Service was attentive and speedy.
Reviewed by Leeds Restaurant Guide.
Address
16-18 The Light, The Headrow, Leeds, West Yorkshire, LS1 8TL
More options
See more Italian reviews.