Primo Ristorante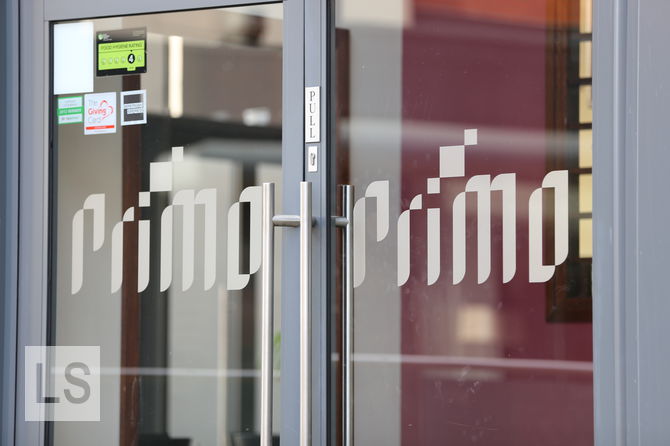 Not to be confused with a certain gourmet hot dog outlet, Primo is an Italian restaurant located at West Point.
We arrived for lunch and were given an array of seating options, eventually opting for the booth in the corner. They were running a reasonably priced two courses for £11 option, albeit from a rather limited menu, which seemed like a good choice if we could fit it in in time.
Unfortunately, despite it being lunch time and most of the people in there clearly being business people on their lunch (while I was not in a suit, I did have a lanyard round my neck that said "staff" repeatedly in big letters), it took them twenty minutes to take our order. So by this time we decided that we had best cut things down to just a starter.
The food arrived fifteen minutes later, which again seems a little excessive for a starter, and it was originally missing my side order, which we had to ask for and arrived soon after. The food itself was good though. I had the prawn cocktail, which, while a little light on the lettuce, was absolutely piled high with prawns and a highly tasty sauce, so top marks there.
The side of chips was slightly less appetising. Their moorish nature lay more in the fact that I was having chips with my side of salt, rather than salt with my side of chips. The staff were friendly, but overall, we were fairly nonplussed.
My second visit is a more positive one. Service is a little snappier when they have more of a turn over of customers. My king prawn starter is juicy and complemented well by the aubergine puree. My pork medallions are equally enjoyable though I do not care for the cheese mixed in with them. Certainly an improvement on our first experience though.
Reviewed by Leeds Restaurant Guide.
Address
West Point, 29 Wellington St, Leeds, West Yorkshire LS1 4JY
More options
See more Italian reviews.