Primo's Gourmet Hot Dogs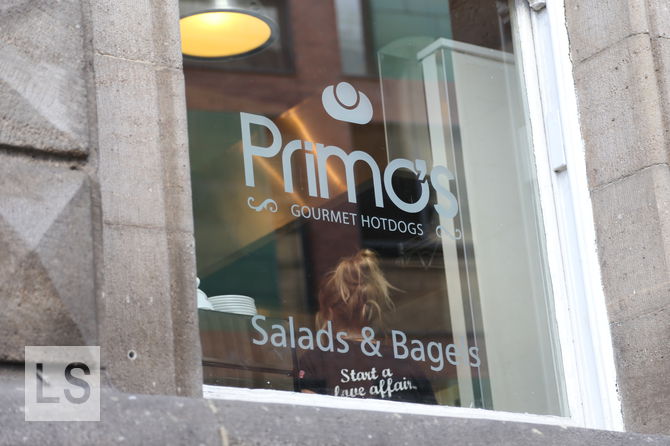 What has our society come to, when it is offering gourmet hot dogs?
A strange one certainly, but maybe not a bad one. Since the refurbishment of the Corn Exchange, there has been little in there that has drawn my interest, but there is still the odd place that catches my eye.
One of these places is Primo's Gourmet Hot Dogs. I decided to venture in, past the interesting selection of ice creams, and eventually found the counter where I decided to order a "Boston". This was a hot dog with bacon, cheese, and BBQ sauce. They do a range of different dogs, most of which are priced at £4.
I was given a table number and took a seat in the cafe style layout. It reminded me a little of a fast food joint as there was a condiment bar where you could pick up extra sauces and napkins.
After a few minutes, a friendly waiter arrived with my food. He noticed I had not seen the condiment bar as of yet, and even went over to get me some napkins, which was very kind of him.
The hot dog itself was fine, but nothing special. It was tasty, but I do not think I enjoyed it more than the hot dogs you can get from the van round the corner (outside Debenhams - which are awesome!). Given the price difference, I do not think I will be rushing back to Primo's. Nice place, but I really do like the German sausage van.
Reviewed by Leeds Restaurant Guide.
Address
The Concourse Corn Exchange, Call Ln, Leeds, West Yorkshire LS1 7BR
More options
See more American reviews.