Prohibition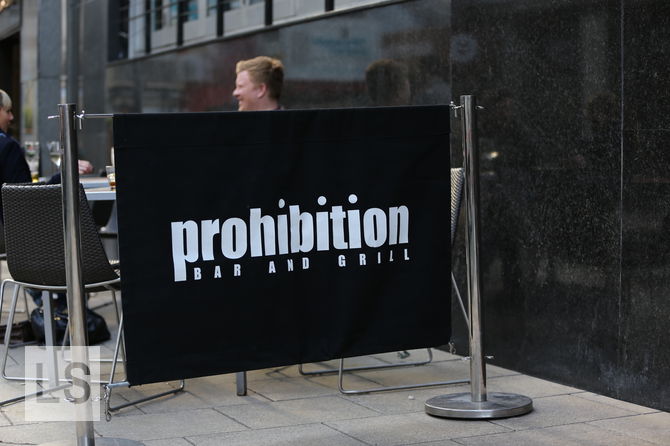 This restaurant has closed down.
It was 12:30pm on a Saturday and that can only mean one thing - lunch time. We walked into Prohibition on Greek Street and a man sitting at the counter seemed rather surprised to see us. Turns out, we were the only people there.
We soon ordered drinks and the barman helpfully suggested he could start a tab for us. Browsing over the menu, we eventually settled on the Ultimate Burger. I do wish less places would choose that name. I have eaten at at least ten different places that serve an ultimate burger and clearly at least nine of them are inferior (though there is some debate as to whether they all class as ultimate if they are all the exact same quality).
Nevertheless, the burger was tasty, containing both beef and chicken. The chicken was cut up into pieces, which I cannot work out if I preferred or not. It did make it easier to eat. There was nothing on the side, though we did also order a portion of wedges, which were delicious.
It was fine for lunch, but given you have to order your sides on top, not the best value burger you can get in town. The service was good, so I would not object to going back.
Reviewed by Leeds Restaurant Guide.
Address
Yorkshire House, Greek St, Leeds, West Yorkshire LS1 5SH
More options
See more Pub Grub reviews.