Queens Grill (The Queens Hotel)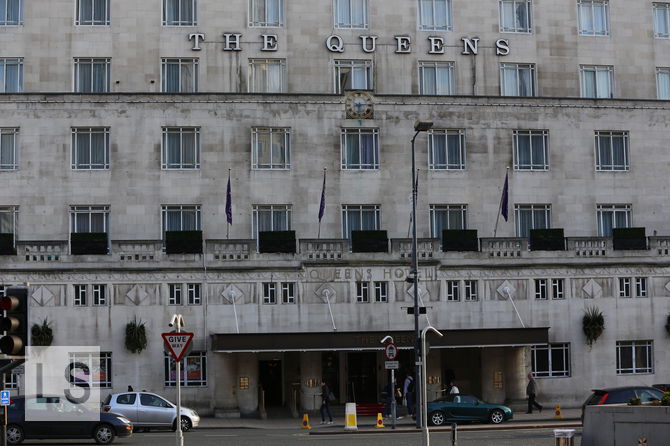 Situated in the basement of the Queens Hotel, the Queens Grill does not offer the views you might expect from such a prime location in Leeds. Nevertheless, it is well-furnished and laid out so that the space can grow as needed, giving the otherwise fairly empty restaurant a reasonably busy and intimate feel.
The menu is simple but offers enough choice for most people's tastes, with a variety of English dishes. I decide to go for the Cumberland sausage with mash and gravy that comes with a seemingly odd choice of accompaniment - onion rings.
The sausage was huge (as Elina points out) and juicy, and the mash was flavoursome and well complemented by the gravy. Elina's stacked aubergine and pepper burger also manages to make a flavour-filled vegetarian option.
It is tasty food, and reasonably priced, but to be honest, I am not sure how much desire I have to go sit in a basement when there are so many other equally enjoyable restaurants surrounding it.
Reviewed by Leeds Restaurant Guide.
Address
City Square, Leeds, West Yorkshire LS1 1PJ
More options
See more Hotels & Casinos reviews.