Quilted Llama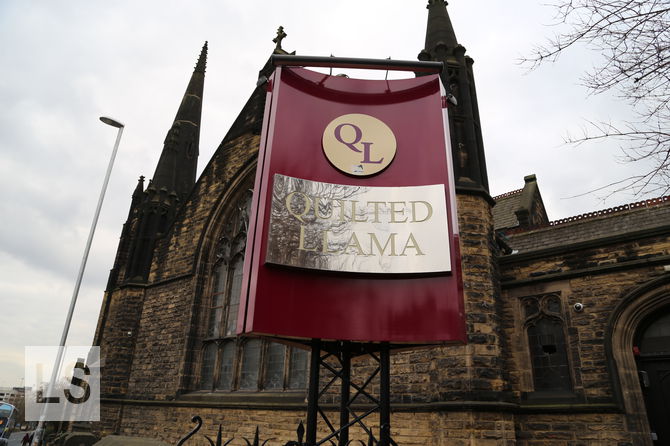 This restaurant has closed down.
The Quilted Llama is the iconic pub of my university days. Used by hardly anyone else, our friendship circle would arrive each day, head upstairs, re-arrange all the sofas to our liking and take over the place. Good days. At every New Years' Eve party we reminisce about those times, where we shared so many laughs. And of course there was Charlotte the barmaid, with her black nail polish and somehow sullen smile on her face.
The reality though, is that the kitchen never ever had a full menu in any of our memories. Every day we would walk in and get a whole list of things they had run out of, ranging from elaborate dishes (if such a thing were served here) to the basics - like chips. How do you run out of chips?
Sometimes, the staff just would not even turn up and the kitchen could not open. If it was not in such a nice listed church building, this place would have shockingly little going for it.
When they did actually have the ingredients and staff in, you got your average pub standard food. My personal favourite was the chicken tikka masala that could always be relied upon to fill a hole in my stomach.
Reviewed by Leeds Restaurant Guide.
Address
Trinity St Davids Church, Woodhouse Lane, Leeds, LS2 9JT, LS2
More options
See more Pub Grub reviews.