Radisson Blu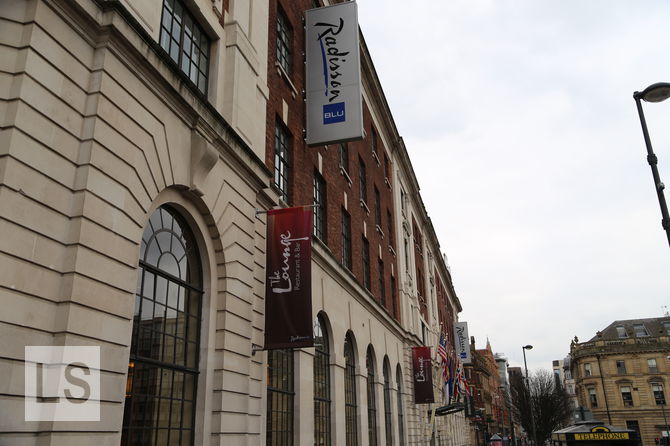 I had heard positive things about the Radisson, which is always promising for a hotel, where compliments of the food are often hard to come by. So when the chance to dine as part of a murder mystery dinner arose, who could pass up such an opportunity?
The prawn starter is reasonable. They are not the juiciest prawns I have ever enjoyed, but they are not the most lean either, if perhaps a little overcooked. My fish was along similar lines - perhaps a little over seasoned, but otherwise enjoyable.
The chocolate based dessert was incredibly tempting too, but then it is hard to do a pot of chocolate wrong. For a hotel, Radisson's food is not too bad.
Reviewed by Leeds Restaurant Guide.
Address
No 1, The Light, The Headrow, The Light, Leeds, LS1 8TL
More options
See more Hotels & Casinos reviews.