Rare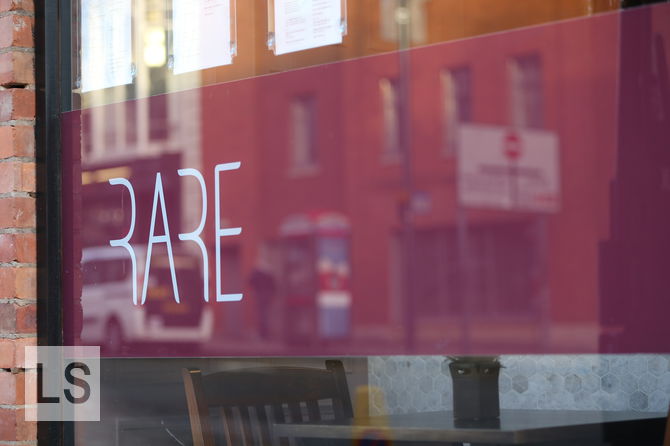 This restaurant has closed down.
Using a strange font that makes it look like 3ARE on the door, and being based in the gay district, I had assumed the place was called BARE at first. However, after carefully inspecting the typography I noticed the bottom of the 3 did not actually curl. Rare it is then. Sounds like they do meat.
They boast impressive opening hours, not closing until 8am on weekends. Lunch is served 12-4 and dinner 6-10. Supper is available too. Their dishes are interesting but the selection is limited. They only have one steak on their lunch menu and it is £26.
I opt for the rather more conservative hot pulled pork sandwich. The coleslaw tastes home-made and adds a lot to the flavour but also makes for a messy experience. The chips are triple-cooked and taste fine. In the end, it is rather pricey but offers something a little out of the norm.
Reviewed by Leeds Restaurant Guide.
Address
163 Lower Briggate, Leeds, LS1 6LY
More options
See more Steak House reviews.