Red Hot World Buffet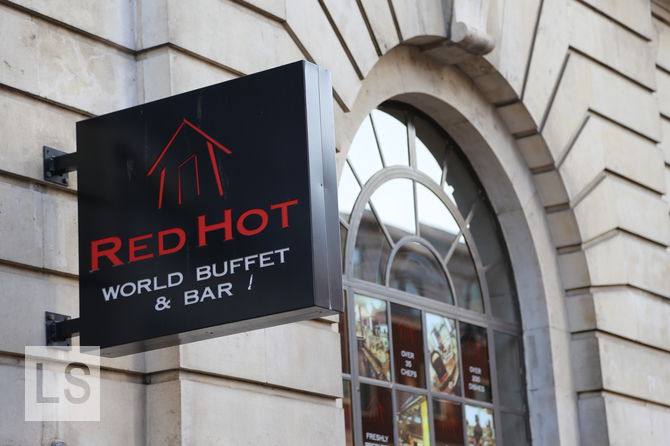 There is some debate as to how "world" the "world buffet" is. There is little doubt that it contains the widest selection of food of any buffet in Leeds, and includes dishes from North America, Central America, Europe and Asia - but how about Australia, Africa and Antarctica? I think the experience would be much more rounded off with some kangaroo and penguin on the menu.
Red Hot World Buffet is not too expensive and really does contain a monster amount of choices. Chinese and Indian starters and mains, a European counter, wok fried noodles, burger grill, pizza station, tex mex and two whole dessert stations containing a huge range of ice cream.
What lets it down though is how chavtastic it is. You cannot turn anywhere without seeing an abundance of false eyelashes, high heels and leopard print leggings. At busy times, things just get out of control too. They have had to start putting security on as people rush the door staff in an attempt to grab a table.
They also sometimes struggle under the volume. Waiters become hard to come by to order drinks from and tables are sometimes left uncleaned.
It is ideal for large groups as it provides a something for everyone variety that is unmatched by anyone else in the city. However, sadly there is truth in the saying jack of all trades, master of none.
Reviewed by Leeds Restaurant Guide.
Address
44-48 The Light The Headrow, Leeds, West Yorkshire LS1 8TL
More options
See more Buffet reviews.