Red Sea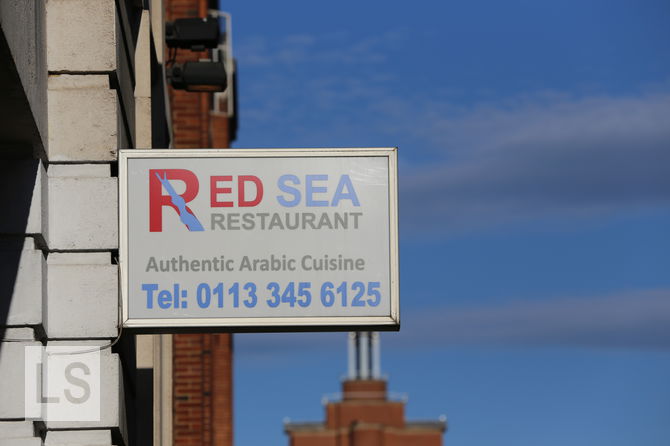 This restaurant has closed down.
Red Sea is part restaurant part takeaway, so you could perhaps be forgiven for being put off by the tiger print wallpaper that can easily remind you of tiger-print-legging-clad mutton dressed as lamb. Step inside though and you will find a warm welcome. I have not been called "sir" so many times since those two weeks I spent pretending to be a professor.
I ordered the mixed grill, and with the sea bass off the menu, Elina opted for the sweet lamb tagine. While we were waiting for the mains to turn up, we were given free soup, which was delicious, although I would have liked our drinks to turn up a bit faster. They only arrived after the soup, despite a courteous reminder on my part.
My dish arrived with plenty of chicken, a large lamb kofta and a small lamb chop, as well as plenty of sides that left me absolutely stuffed, despite not even making a dent into the plate of rice that also accompanied it. I would not have minded a bit bigger lamb chop though.
Clearly, I could have made a better choice in dish, as Elina's tagine offered plenty of lamb and a sauce full of sweet, rich flavours that you wanted to go on eating long after you were full.
Reviewed by Leeds Restaurant Guide.
Address
23 Eastgate Leeds, West Yorkshire, LS2 7LY
More options
See more Mediterranean reviews.