Roots & Fruits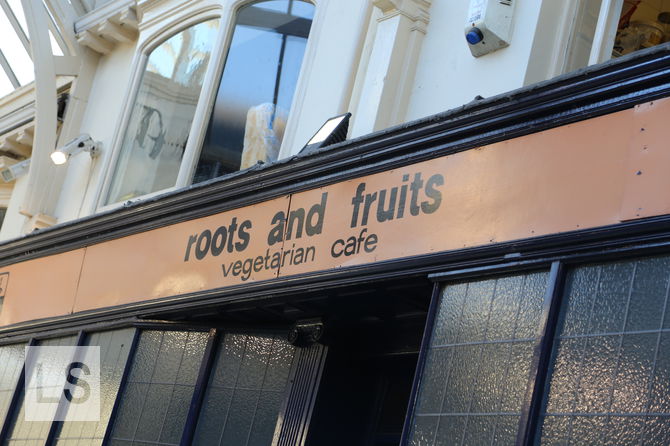 Roots & Fruits is located in the rather dilapidated Grand Arcade - far from the most glamorous setting. Entering the place, you will find a similar look and feel. The chairs are rickety and in need of a good dust, and the rest of the furniture could use some love and care.
Despite that though, you will find a warm welcome from the friendly staff. The menu is reasonably expansive, although I end up opting for the burger, keen to see if it lives up to their claim that it will be juicy.
The food takes a bit of time to arrive but comes well presented and with all the accompaniments you would expect. My burger was not that juicy, and my "toppings" were placed below the burger, which is semantically questionable, but then most people are not that bothered about semantically correct food. The drinks were excellent; Elina really enjoyed her smoothie.
Overall, the experience was OK, but I would have liked a bit higher quality for the money we paid. It closes at 7pm.
Reviewed by Leeds Restaurant Guide.
Address
10 Grand Arcade, City Centre, Leeds LS1 6PG
More options
See more Vegetarian reviews.