Roxy Ballroom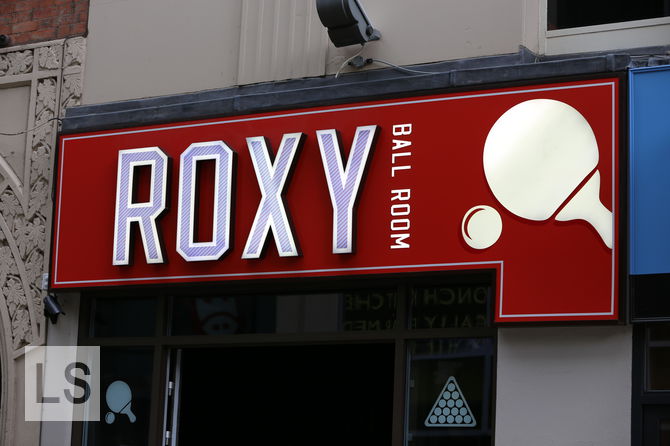 On entering, I cannot help feeling like the place is a work-in-progress. The walls are covered with chipboard, corrugated metal and tiles. I think it is just the style they are going for. It is 12:40pm on Sunday and there are already lots of people in here playing pool and ping pong.
Their drinks range includes pun-based cocktails, mocktails and milkshakes. The food menu offers pizza, sandwiches, and sides. Small pizzas are £6, large ones are £9. There is no indication as to what these sizes mean though. We decide to order one of each.
Forty minutes after ordering, they finally turn up. It turns out the small pizza probably would have been big enough. The hummus side also comes with flatbread. I have to ask for napkins, though it still turns into a knife and fork job in the end as the pizza falls apart rather easily. I would have preferred the base a little more cooked through. The toppings come in generously-sized lumps, but I would have liked some marinade on the pulled pork.
Overall, I find the visit a little annoying. The wait was long and several times we had ping pong balls bouncing around our feet.
Reviewed by Leeds Restaurant Guide.
Address
More options
See more Italian reviews.