Sabor Latino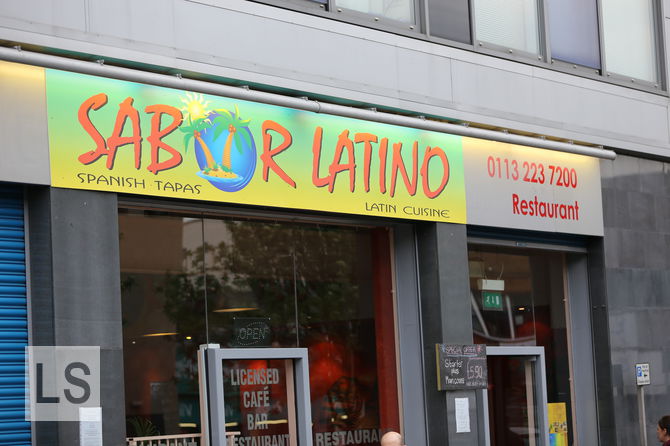 This restaurant has closed down.
I have been to this address during two different previous incarnations of restaurants. Sabor Latino is an improvement on both of them. They have painted the walls. Hidden the toilet door behind a screen. Dressed the tables nicely. Put plants around the place. Put flowers on each table. The list goes on. It finally looks inviting.
Their menu offers various tapas dishes, priced at just under £5 each. The calamares are plentiful, the prawns less so. Specifically we receive five prawns, and not large ones. They are well dressed though. The calamares come with a very light batter that works excellently. The meatballs taste rather bland by themselves but combined with the sauce are perfectly good.
For dessert we have the copa melba and the banana tabasco. Interesting and tasty.
I want Sabor Latino to do well. It is not a fancy-pants restaurant. I do not think it is the highest quality food in town. However, it is a friendly place. There are kids running around and the owner is a lovely guy. It is a relaxed place to have dinner.
Reviewed by Leeds Restaurant Guide.
Address
45 Byron Street, Leeds, LS2 7QJ
More options
See more Latin reviews.