Safran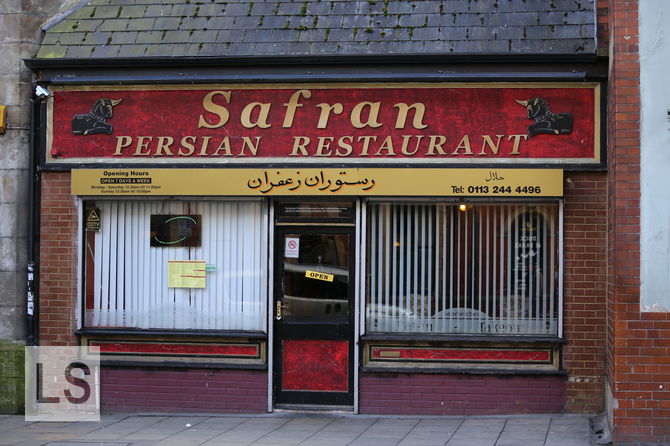 I seem to have a habit of walking into restaurants that have no other customers. Having finally located Safran along the bottom of Kirkgate, we asked for a table and the waitress inquired if we had booked. I politely said no as I stared round the empty restaurant. This too actually happens quite a lot. Here, it was not without reason though, as it began to fill up at around nine o'clock.
We began with the mixed starter that came with lamb, hummus, cucumber, tomato, lettuce, falafel and a few other ingredients thrown in their for good measure, as well as a warm flat bread that was bigger than the entire mixed starter plate (which was in itself not inconsiderable).
For the main, I decided to go for the lamb shank. Having enjoyed the starter so much, I was expecting great things, and indeed it started promisingly, literally falling off the bone. On tasting it however, I found it rather bland, its only complement being a small mountain of rice, and nor did it agree with my stomach perfectly either.
Paying was a little troublesome too. We had to ask for the bill after finally getting bored of staring at our plates, and it took another ten minutes after that for the card machine to be brought over.
I think the ideal opportunity would be to go there for lunch. Share a mixed starter, and you will get a great lunch for two, for a reasonable £8. The rest of the experience is probably worth a miss.
Reviewed by Leeds Restaurant Guide.
Address
81 Kirkgate, Leeds LS2 7DJ
More options
See more Persian reviews.