San Carlo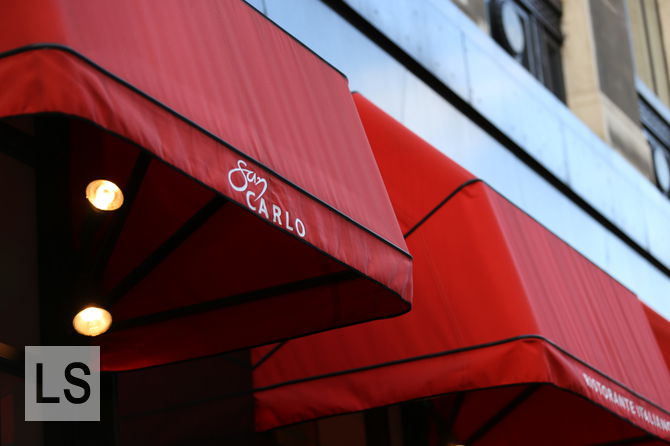 Sporting beautiful frontage from its location on South Parade, I was hoping for good things from San Carlo given their many wonderful reviews. Unfortunately, my first visit was rather disappointing - my steak was mediocre, only lukewarm, the sides arrived randomly, one was missing entirely, and it took us a while to get the attention of a waiter because they were so busy rushing around.
Luckily, my second visit was a far more pleasant one. With fewer customers and far more staff, service was far snappier.
I started with the barbecue short ribs that were loaded with meat so tender that you could talk it off the bone. The special sauce that accompanied it was less of a treat - it was too sweet for my taste. Elina's starter was an entire pan full of mussels in a creamy sauce. They were both very tasty but if anything too big - we were full by the time we had finished them.
My main, a Pollo San Carlo, was chicken in a sauce containing prawns, peppers, peppercorns and dressed with a tiger prawn. It all worked together to form such a delicious dish that I somehow found room for all of it. The profiterole dessert was small but came with plenty of chocolate sauce.
The experience was not without its faults. The restaurant felt very cramped, and the mirrors did nothing to help that. The menu was simply overwhelming. It was difficult to pick with so many options. It would also have been nicer to have a larger table as there was very little space.
Despite those criticisms though, it is hard to deny that San Carlo serves up some exceptional food. It is one of the most expensive Italian restaurants in Leeds but, on the whole, delivers on its price tag.
Reviewed by Leeds Restaurant Guide.
Address
6-7 S Parade, Leeds LS1 5QX
More options
See more Italian reviews.