Seven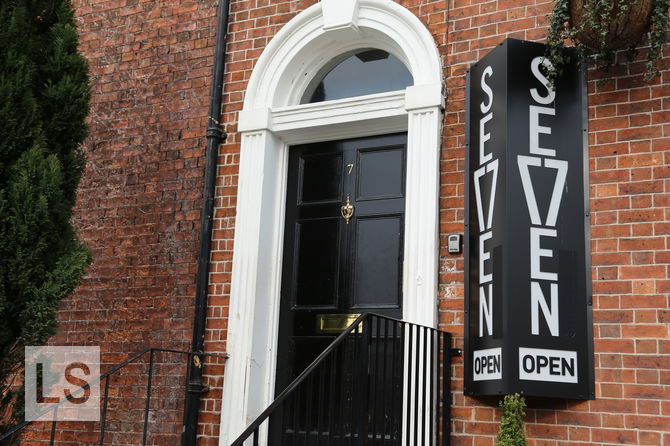 This restaurant has closed down.
Based in one of the traditional terraced houses on Woodhouse Lane, Seven offers all-you-can-eat tapas - although you are more than welcome to just order of the a la carte menu also, as we decided to do.
The menu was rather confusing to us. They offered five dishes for £12, even though most of the dishes we picked were around £5 each. They even did a ten dishes for £20 - yet they had platters on the menu - what if you asked for ten of the mixed grill? Technically, the multi-dish offers apply to the "chefs selection" dishes, but it is not clear what these were and whether they were actually different from what was listed on the menu. In any case, we just ordered the dishes we wanted and had done with it.
The venue itself reminds me of a student house. They still had a fireplace, but no fire in it. This is something you only seem to see in student houses. Suburban houses actually have fires in the fireplaces, and apartments or modern refurbishments have them blocked up. It felt a little cramped, but the seats were comfortable.
The food arrived reasonably quickly and while the dishes were hit and miss, they leaned more towards hit. We both felt the paella was rather tasteless, but the bruschetta offered some wonderfully soft bread with delicious toppings on top, and the sauce on the chicken wings came out as a particular favourite. The steak and the calamari came somewhere in between, but both were flavoursome and tasty.
I think Seven represents good value for money and service was great too. I would have no qualms about eating here again.
Reviewed by Leeds Restaurant Guide.
Address
7 Blenheim Terrace, Leeds, LS2 9JG
More options
See more Latin reviews.