Shabab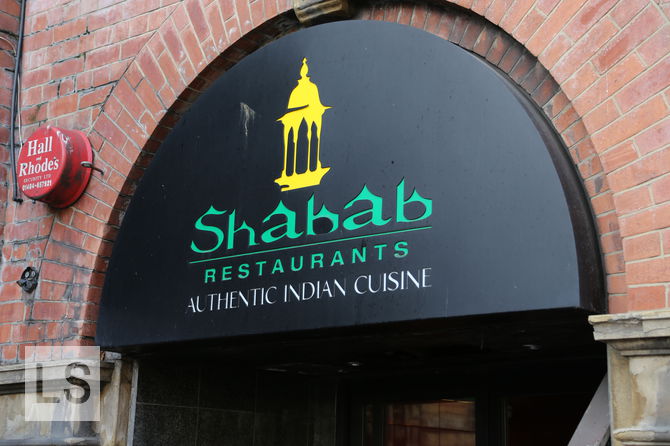 I am always dubious about restaurants located so close to the train station. You have to wonder about whether serving quality food best fits their business interest, given a potential stock of travellers who have no knowledge of local restaurants. Luckily, my concerns were unfounded.
We walked in and despite them being busy, they seated us at a table within a few minutes. The papadums were not complimentary and they were charged separate to the pickle tray, but we did at least get three of them while only being charged for two. The sauces were OK, but nothing special.
I went for the chicken shashlik, which is pieces of chicken breast, served on a sizzling plate with onions and peppers. It did not arrive sizzling, but it was tasty, the sauce was less so. Elina went for the giant king prawns, which were described as being drowned in butter. There certainly was not much butter surrounding them when they arrived, but it is entirely possible they were simply drowned and then removed from the butter.
For dessert, we went for their special ice cream, which was very creamy. The bill arrived quickly once we asked for it. It was a satisfying meal, though given the multitude of great Indian restaurants in Leeds, I am not in a hurry to go back.
Reviewed by Leeds Restaurant Guide.
Address
1 Bishopgate St, Leeds LS1 5DY
More options
See more Indian reviews.