Souvlaki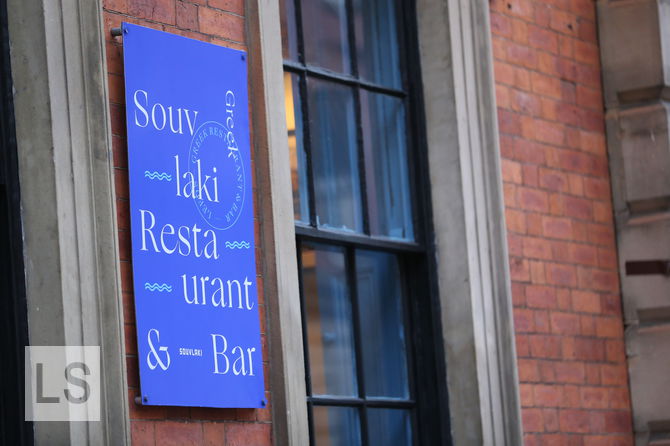 Souvlaki is located on the outside of the Electric Press building.
I start with the beef sausage. It has a kick to it. My friend Christina has the calamares. They have more of a doughy than a crispy quality. My main is lamb on the bone. It is incredibly tender and could be eaten with a spoon. The seasoned chips are a success too. The seasoning complements them without overpowering the flavour.
Elina tries the baklava for dessert. It is tasty but difficult to eat. They had run out of the cheesecake, so I have the ice cream instead. It is entirely standard.
Overall, we are all impressed. I am very pleased to see a good quality Greek restaurant in the city centre.
Reviewed by Leeds Restaurant Guide.
Address
18 Great George St, Leeds, West Yorkshire, LS1 3DW
More options
See more Mediterranean reviews.