Spice Quarter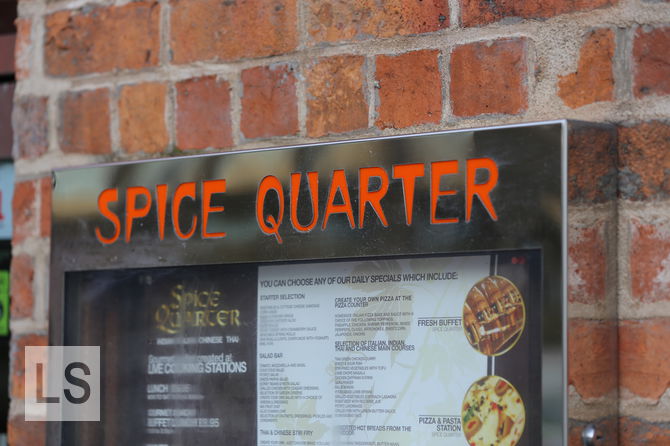 This restaurant has closed down.
The idea of a high quality buffet seems strange. Providing tasty, warm, fresh food - you just do not get that at a buffet. Yet, somehow, Spice Quater comes up with the goods. Offering a range of Indian and a bit Italian too, Spice Quarter is what can only be described as an up-market buffet.
They have a number of live cooking stations. For example, if you are in the mood for wok fried noodles, simply grab yourself a bowl, fill it with the ingredients you want and hand it to the chef who fries it in a sauce of your choice, right in front of you.
Other delights include a chocolate fountain, although I find this really more of a novelty than anything else, as the quality of the chocolate in it does not taste up to scratch, to me.
Being fair, it is certainly true to say that service levels do fall when they are busy. Sometimes it is hard to find a waiter if you want a drink. However, the food remains well stocked at all times.
Spice Quarter is king of the buffets in my opinion. The only reason I am rather bored with it is the amount of times I have eaten there! The Spice Bar downstairs is a nice addition too, and makes it an ideal place to take a large group to for the evening.
Reviewed by Leeds Restaurant Guide.
Address
2 Millennium Square, Leeds, West Yorkshire LS2 3AD
More options
See more Buffet reviews.