Stockdales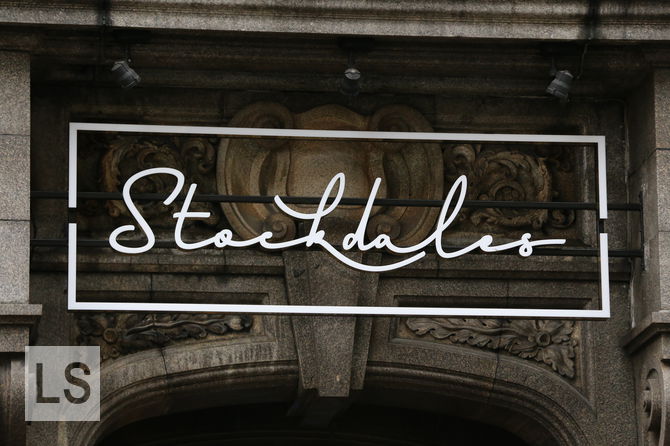 Stockdales is located on South Parade. They claim to have spent over a million pounds on renovations. It does look rather nice inside, though getting into our table is a bit of a squeeze. We are led there by a waiter who insists on "ladies first". What better way to kick off an evening than with some casual sexism. They do plug Yorkshire water though.
It takes 50 minutes for the food to turn up. It does not quite all turn up at once though, with one dish arriving a few minutes later. I find the steak reasonably well cooked. It tastes okay, but I have paid for wagu, so I expected better. The peppercorn sauce too watery. That is disappointing for a £3 sauce. The chips are okay if you like soft skins. The mash has a skin on it. Elina is not impressed by the bisque accompanying the sea bass.
The cocktails and drinks make a bit of a recovery. The alcohol free blackberry cocktail has a great taste. It is easy to choke on the bits you suck up though. Three of the six desserts are labelled as vegetarian.
The bathroom is clean, though there are no signs to it.
It was an okay meal. It was more expensive than other steak houses in Leeds though, and I certainly did not enjoy the meal more.
Reviewed by Leeds Restaurant Guide.
Address
8 South Parade, Leeds, LS1 5QX
More options
See more Steak House reviews.