Sukhothai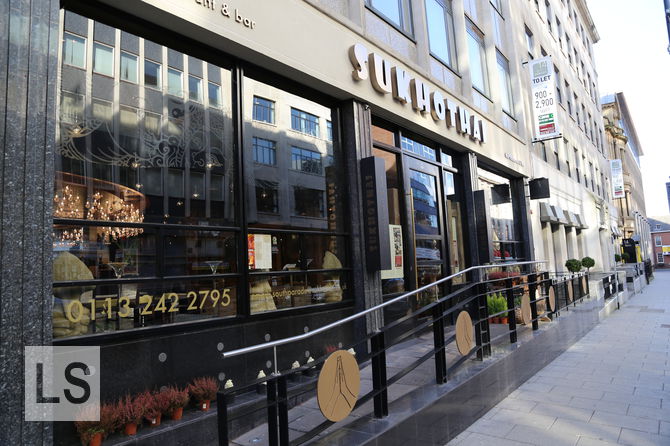 We arrived at around 9:30, having come straight from a community group meeting I was chairing, and with only a short but noticeable glance at the projector screen I was carrying, the waitress seated us in the corner of the restaurant.
It took a while to take our drink orders (especially given we were rather hungry by this time) although we did manage to order our food at the same time. Due to the delay in our drinks arriving, and a reasonable speed of the food, our starters actually turned up before our drinks did. I am not sure if that is a plus point for the kitchen, or a negative one for the bar.
The starters were delicious, especially James' crispy noodles and prawns that came as a towering pile rather than the bowl he had been expecting. The main courses were delicious too, a healthy mix of salad, sauce and duck. The duck was sliced thinly, which was not to my personal taste but is highly enjoyable nonetheless.
We left full, with some food left over, but not too much, which seems a reasonably satisfying balance.
Reviewed by Leeds Restaurant Guide.
Address
15 S Parade, Leeds, West Yorkshire LS1 5QS
More options
See more Thai reviews.