Tempus (Metropole Hotel)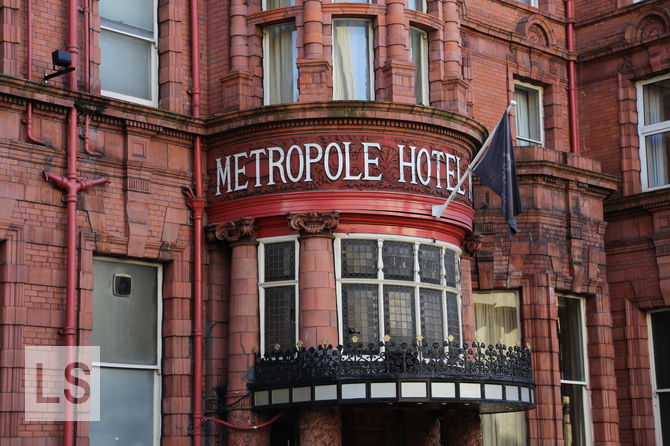 Located inside the Metropole Hotel, Tempus is a surprise in that it actually looks nicer in real life than it does in their promotional photographs. Their website looks a bit fake for some reason, whereas the actual decor is very pleasing.
We are seated in some large arm chair style seats, which I am worried will sag down too much to be able to eat at the table. However, to their credit, they are firm and place you at the correct height. The specials are a little confusing. They are the steaks they already have on the menu, without the chips. That is not my interpretation, that is how it is described to me.
I went for the rib eye (off the regular menu) but was rather disappointed with it. It was cooked appropriately, but really lacked a lot of flavour. That, combined with my six chips that taste undercooked and the peppercorn sauce tasting rather weak, made for an altogether disappointing meal. Elina had slightly better luck with her fish.
It certainly was not the worst steak I have had. But when you are paying £20, you expect steak house quality, melt-in-the-mouth meat, and I am not sure I enjoyed this any more than I would have done a Wetherspoons steak.
Reviewed by Leeds Restaurant Guide.
Address
King St, Leeds, West Yorkshire LS1 2HQ
More options
See more Hotels & Casinos reviews.