Teppan 260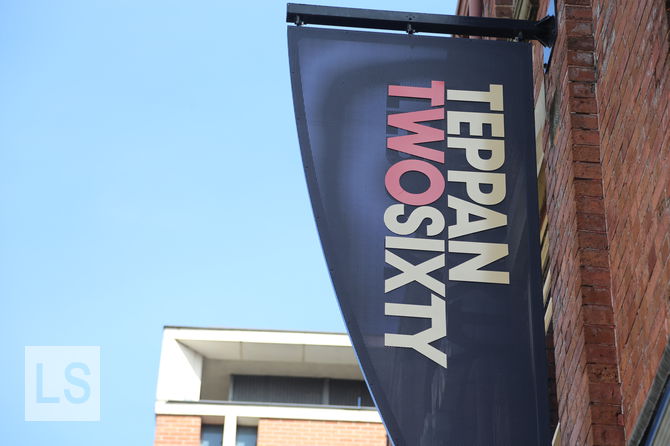 This restaurant has closed down.
Teppan 260 is a new and rather brave concept. Each table comes with an iPad. You place your order on the tablet and then sometime later the food turns up. The manager takes the time to explain the whole process to us.
This seems like a nice idea, but has quite a few issues in practice. Firstly, this is Leeds, so obviously they are all bolted to the table in large cases. Secondly, it means that the entire table only has one menu. There is also no way to order tap water from the system.
The food arrives on a hot plate and you then leave it to cook to your desired taste. This allows you to mix your rice and onion as you see fit. It is also accompanied by a side salad. This means that you get your food really quick and can tuck in when you like. I am not sure how this works with the chicken dishes though as undercooked chicken rarely ends well.
Ultimately, I prefer the restaurant to actually cook my food for me. I like the human contact of talking to a waiter too. For me, dining here was simply not an enjoyable experience.
Reviewed by Leeds Restaurant Guide.
Address
6 Millennium Square, Great George Street, Leeds, LS2 3AD
More options
See more Japanese reviews.