TGI Friday's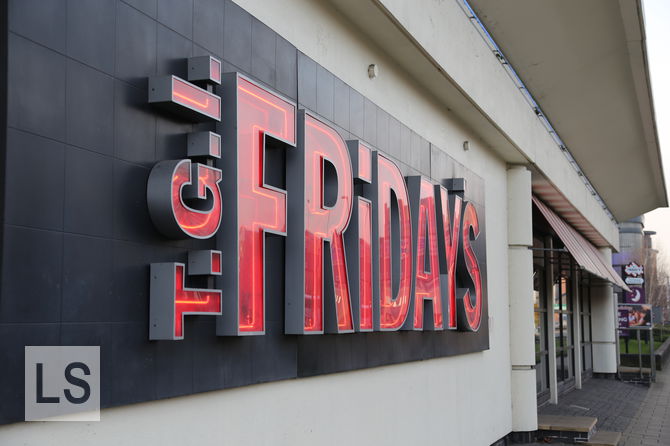 Given it is located just round the corner from both my office, and Elina's, TGI Friday's made for a convenient location to try and squeeze in during lunch. It has since become a regular spot, despite some mixed experiences.
The first time we went, we arrived with almost nobody in the restaurant. Despite this, service was slow and everything from ordering to paying seemed to take ages. It was soon filling up after we left, so perhaps they were just getting started (at 1:15pm when we turned up), but I suspect the service for those arriving after us would have taken even longer.
Since then, and possibly thanks to an extensive tipping process, the service has been faster, our orders have been taken in a more reasonable time and mostly we can pay easily enough too. Although occasionally all the waiters will disappear at once.
As for the food, we are a sucker for the classics - ribs, which are always delicious. Not only tasty but the meat literally falls off the bone - not far from being a contender for the best ribs in Leeds. Their sundaes are wonderful too, and I would love them to increase the selection they offer.
Ultimately, service can be rather hit and miss at TGI Friday's, but the food is appetising and the desserts are great, so it is hard to talk ill of them when we keep going back there.
What our friends say
Simon was surprised I had given them a rating this high given how hit and miss he has found their service.
Reviewed by Leeds Restaurant Guide.
Address
Citygate, Wellington St, Leeds LS3 1LH
More options
See more American reviews.