The Botanist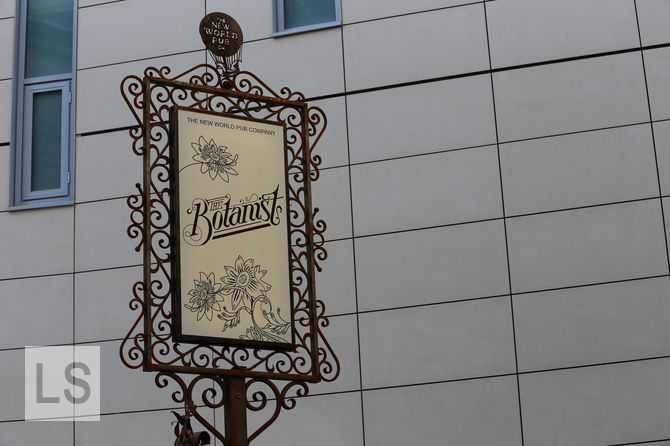 Located at the bottom of Trinity, The Botanist has a sunken outside seating area with plenty of heaters, as well as an extensive inside area. The high tables and swivel seating made the outside tables a little uncomfortable to sit at, but it was a nice day and we wanted to enjoy the fresh air.
The interior is beautifully decorated with wood panelling and wall boxes containing plants. The staff were friendly and worked as a pair to take my food order and get my drinks at the same time. I was prompted to add a gratuity despite going to the bar to order my food though, which I thought was a bit rich.
Their Sunday Roast menu comes with one of two meats - beef or chicken - as well as a Yorkshire pudding, stuffing, potatoes and vegetables. My food arrived on a decorative plate, although my rule of thumb is if I can still see the plate through the gravy, the gravy is took weak, and unfortunately I could.
The chicken was OK but did not possess the powerful flavour that I have experienced from other Sunday roasts.
Ultimately, I would not come back here for Sunday lunch. They are just not a tasty as their competitors and you only have a choice of two meats. The rest of their menu might be worth trying though. Elina had nothing but good things to say about her avocado and bacon salad.
Reviewed by Leeds Restaurant Guide.
Address
67 Boar Lane, Leeds, LS1 6HW
More options
See more Sunday Roast reviews.