The Cat's Pyjamas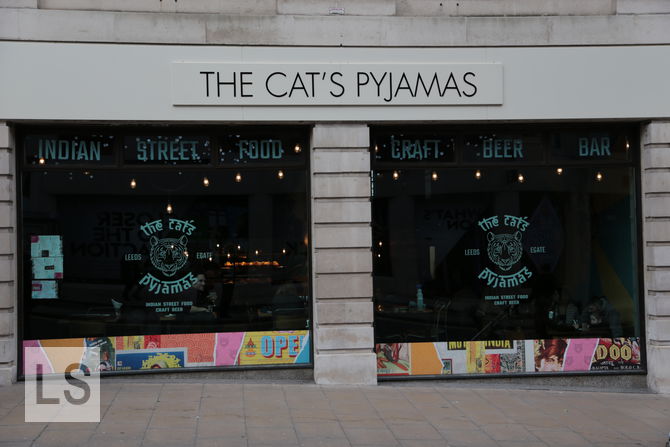 The Cat's Pyjamas quickly became the place to eat when they opened in Headingley and quickly opened a second restaurant on The Headrow.
No wonder when people were suggesting they do better okra fries than Bundobust. That's probably true, but says more about the slight drop in quality of the okra fries at Bundo, if I am being totally honest.
The Kolkata chaat promises to be a chickpea salad. I can spot an occasional chickpea in here. Most of it seems to be other stuff. It's interesting, but there is a lot of wheat crisps in here and not a lot of what I was promised.
My keema matar is well put together. But the star of the show is the chicken masala. I order the children's version for my daughter, which she then refuses to eat, and I am the lucky recipient. I hope they make the adult's version the same way.
Reviewed by Leeds Restaurant Guide.
Address
9 Eastgate, Leeds, LS2 7LY
More options
See more Indian reviews.