The Central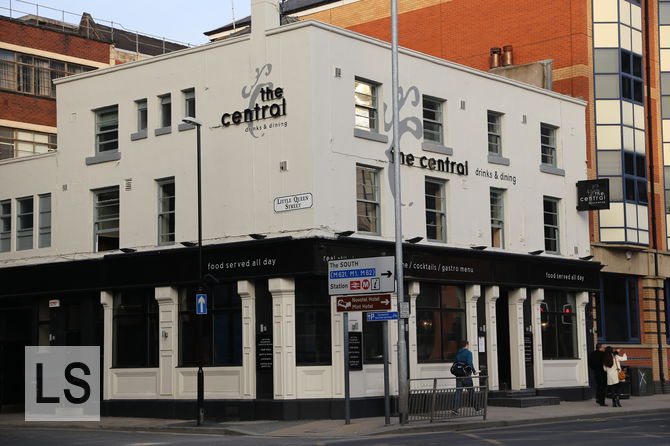 This restaurant has closed down.
Located in the financial district, The Central was renovated in 2013 to provide a new more up-market look and a large bar upstairs that is available to hire for private parties.
As we walked in, we were greeted by a member of staff who asked us if we wanted to eat or not, and then disappeared off to find some menus. This seemed overly formal, but we decided to roll with it.
The food was at least equal to the standard you would expect from a reasonable pub, although it would have been nicer if the menu choice was wider. We had to fall back to old classics to find something we liked. The burger was filling but I found the bread a little dry. The sausage and mash scored slightly higher, with a wonderful gravy bottom and some intriguing onion marmalade on the top.
I quite enjoyed the lunch, but I cannot help feeling that The Central needs to relax a little and let their hair down. It is a pub, and some of the formality might be a little unnecessary.
Reviewed by Leeds Restaurant Guide.
Address
88 Wellington St, Leeds, West Yorkshire LS1 4LT
More options
See more Pub Grub reviews.