The Cross Keys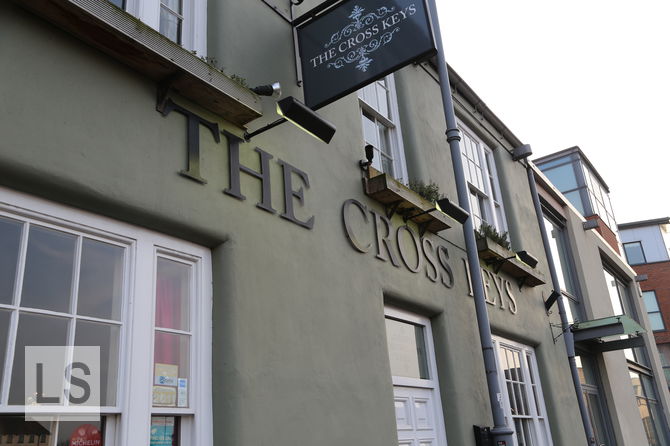 Booking is essential at The Cross Keys. Demand for Sunday lunch is so popular that all the tables are usually reserved by the time Sunday rolls around, probably due to the amount of awards they have won over the years.
We arrived at noon to find the door still locked. Nothing makes you feel more like an alcoholic than waiting outside for a pub to open up. Once we were in, we found ourselves seated in a well decorated bar with exposed brick work, wooden beams and charming lamp shades. The menu says you can even order a whole topside of beef - albeit for £150 - if you are having a party and fancy carving it yourself.
We order the beef and the pork, which arrive quickly, although we are the only people in the pub at this point. The vegetables probably shine the most, swimming in a hollow of gravy that retains some beautiful roast dinner flavours. The Yorkshire pudding also tickles our taste buds in a way that few manage to achieve.
The meat itself was not bad, but certainly the beef was rather disappointing as it did not come medium rare as was listed on the menu, but rather well done. They did have a sizable range to choose from though - pork, beef, lamb, fish and two vegetarian options.
We came away both stuffed and contented from The Cross Keys, and it is certainly worth a visit. However, at £11 a dish, I did not feel it quite lived up to some of the other Sunday roasts I have had in Leeds.
Reviewed by Leeds Restaurant Guide.
Address
107 Water Ln, Leeds LS11 5WD
More options
See more Sunday Roast reviews.