The Midnight Bell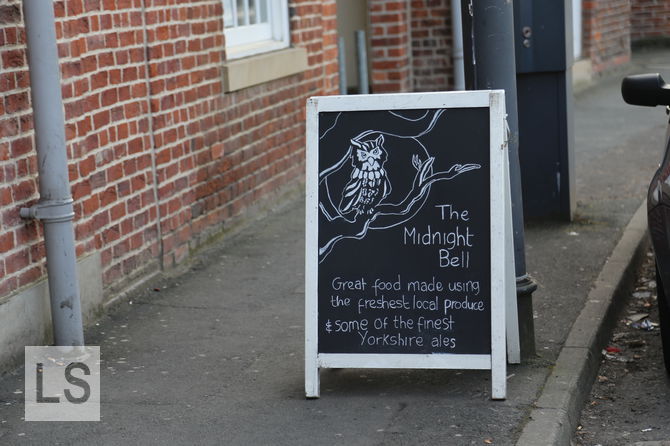 We enter The Midnight Bell and manage to grab the last remaining table. All the rest have reserved signs on them. The carpets, walls and general decor give off an atmosphere that you have just walked into someone's house, that happens to be a pub at the same time, instantly making you feel right at home. It seems a brave move to put carpets down, especially as they are so family friendly.
With it being Easter Sunday, they were giving away free Easter present with every kids meal. However, after careful deliberation, we decide to go with the adult portions instead, as that opens up room for the two course set price option.
The food arrives quickly and on a large yet well laden plate. Everything you would expect arrives with my pork, including a large Yorkshire pudding, and the herbs add a flavour which is enriching but not overpowering. Meanwhile Elina's homemade fish pie contains four of the biggest king prawns I have ever seen - a generous amount given the size of the dish.
The staff are friendly, the service is fast and they went to a great deal of effort to make an Easter menu that they are serving for two days - and this is all before I have even got started on the profiteroles that came with chocolate and raspberry sauce! This is definitely worth paying a visit to.
Reviewed by Leeds Restaurant Guide.
Address
101 Water Ln, Leeds, West Yorkshire LS11 5QN
More options
See more Sunday Roast reviews.