The New Ellington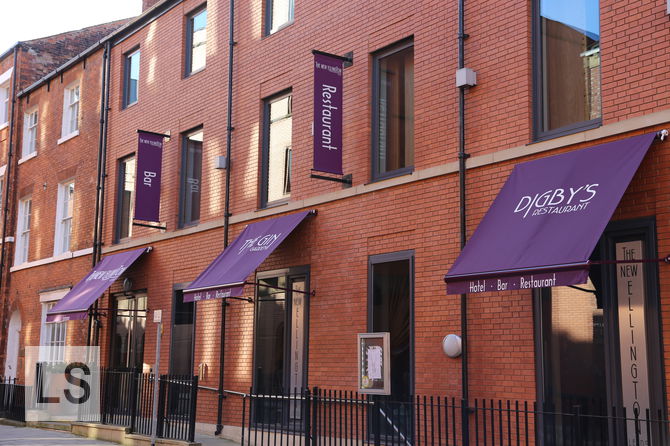 It was Darwin Day! An excuse to celebrate certainly, so we decided to head over to The New Ellington for a spot of lunch. Unfortunately, upon arrival we were informed that the main restaurant was in fact closed, but we could have lunch in the bar area. Therefore, I will only be able to cover their bar menu in this review.
Known as the Gin Garden, which even has a "Gin of the Week", the bar is nicely furnished with lots of chairs and sofas. Why there were quite so many I am not sure, as it makes it feel rather cramped. The walls are decorated with several goldfish bowls and large paintings, but the power-assisted door lets in a bit of a draft.
I opt for the chicken and peppers panini that comes with salad, coleslaw and chunky chips. I was quite impressed by the size and quality of the chicken pieces I found inside, although the chips leave something to be desired, especially with the lack of condiments resulting in Elina being unable to salt them to high heaven.
It was a little disappointing that the food took nearly 35 minutes to appear, but thankfully paying was a quick and pain free process after we had finished.
Overall, certainly a good panini but, in my opinion, not worth the price given how long it took to arrive. However, I look forward to returning so I can see what their full restaurant experience is like.
Reviewed by Leeds Restaurant Guide.
Address
23-25 York Pl, Leeds, West Yorkshire LS1 2EY
More options
See more Hotels & Casinos reviews.