The Packhorse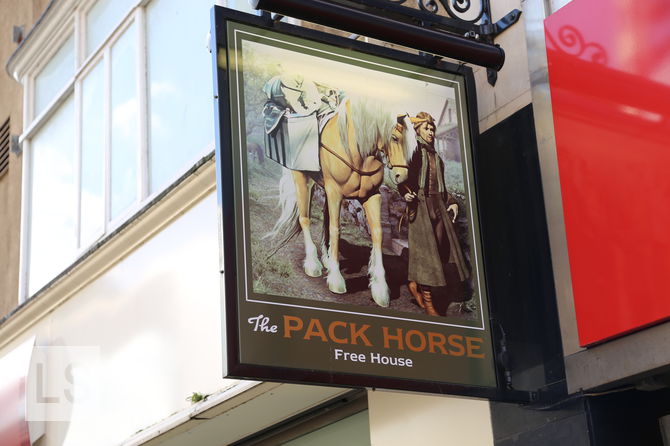 Located at Packhorse Yard just off Briggate, The Packhorse has a deep and rich history which is detailed on their website. Established in 1615, one hundred years before Whitelocks (the other pub that claims to be the oldest pub in Leeds), it is notable for just how roomy it is in comparison to Briggate's other pubs.
We grabbed the last remaining table on Easter Monday and ordered our food at the bar. The waitress warned us it would be up to 30 minutes, which I said was fine, although it ended up taking 43 minutes to arrive.
When it did, I found myself sitting in front of the biggest plate of Hunter's Chicken I had ever seen. In an unusual move, it was breaded, and was simply huge - the piece of chicken itself filling most of the plate. Needless to say, I did not get to the end of it. Elina went for the scampi, which was average, and we had differing opinions as to how much we liked the chips.
Ultimately, I would like to give them a higher rating. The staff were friendly and had time for you even though they were busy, the venue is rich in history and my meal was tasty. But the wait was long and our other dish was average, so three stars it is.
Reviewed by Leeds Restaurant Guide.
Address
Packhorse Yard, Briggate, Leeds LS1 6AT
More options
See more Pub Grub reviews.