The Reliance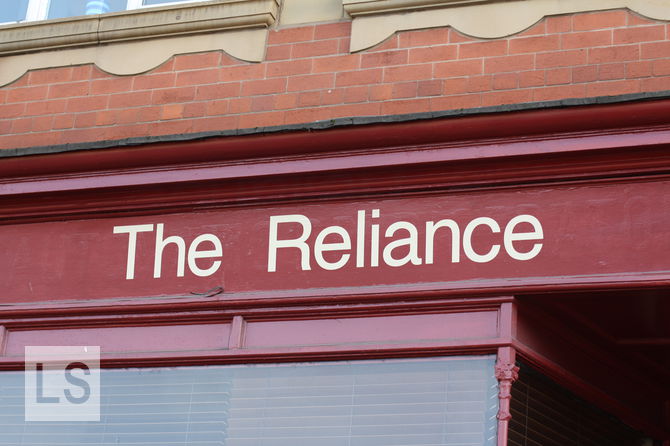 Some people might have found it off putting when I phoned up to book a table for six people and was told that I did not need to bother. But then again, it was for a Sunday evening, so perhaps that can be forgiven.
The Reliance is to be found on North Street and is a cafe cum restaurant cum bar, which probably used to be a shop, or indeed, several shops that have since been merged into one. We grab a table and sit down on the wooden chairs, Elina finding that hers was quite a bit shorter than the others.
Their menu offers some intriguing options. I go for the pheasant, while others settle on the ox cheek, or even the coley, which turns out to be the species of fish, rather than the species of cat - a topic of quite some debate before ordering. It arrives in a reasonable time and is tasty enough.
For dessert I order the "little chocolate brownie", which turns out to be the biggest chocolate brownie I have ever been served! Still priced as a small dessert though, so win win there. All in all, the meal was enjoyable, but unremarkable.
Reviewed by Leeds Restaurant Guide.
Address
76-78 North St, Leeds LS2 7PN
More options
See more British reviews.