The Tetley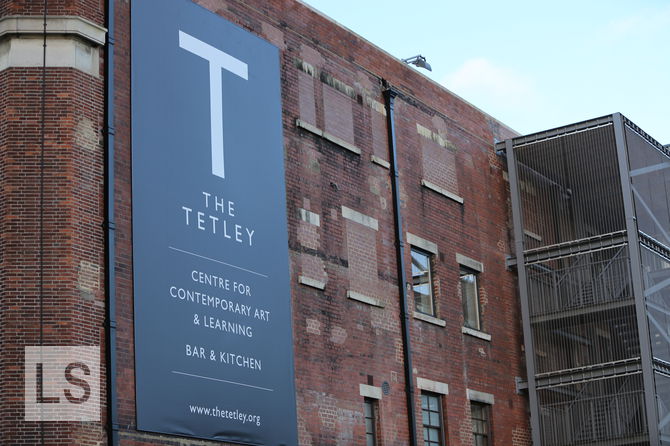 After the Tetley brewery closed down the site was renovated. Much of it is now a car park but the former office building has now become an art gallery. Part of this includes a restaurant, The Tetley Kitchen.
The seating is not too comfortable. There is a different plant on each table, which is a nice touch. However, due to the small size of the table it makes the experience feel very cramped. A bottle of tap water is provided without us having to ask. Soft drinks are missing from the menu for some reason but are of course available.
They claim you can "taste the history of Leeds". This seems an odd thing to aim for in my opinion. I am familiar with the history of Leeds and I definitely do not want to taste it.
The bread and butter is not well thought through. The butter is chilled and the bread is in a wedge shape. This makes it almost impossible to spread across an already small surface area. I end up having to rip each wedge into pieces, insert a lump of butter and fold it back on itself like a butter sandwich.
The soup of the day is cream of butternut and does indeed prove to be very creamy. The mixed grill comes with a kidney but tastes rather bland. The peppercorn sauce could definitely be stronger. The "proper chips" are a welcome addition though. Elina's fish is also a disappointment, tasting like wallpaper paste.
Overall I think The Tetley does offer authentic traditional Leeds food. It is just that such food does not taste very nice.
Reviewed by Leeds Restaurant Guide.
Address
Hunslet Road, Leeds, LS10 1JQ
More options
See more British reviews.