The Wardrobe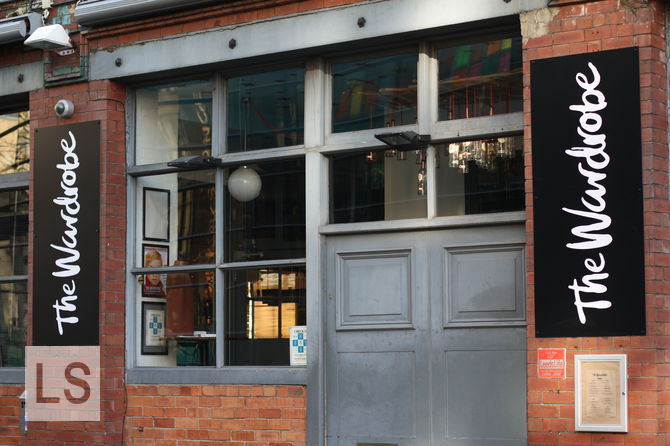 Having decided to head down to The Wardrobe for dinner, I phoned ahead to check we would be able to get a table, as it gets busy when there is a show on. As it happens, there was not one, and so when we turned up, we had the place to ourselves. Nothing beats dedicated service!
I started with the red onion soup, which I can confirm fully filled the job specification of being both a soup, and full of onions. The bread was nice too, although they did not provide any butter. That then lead to a long debate as to why I would want butter when I had a soup to dip it in between myself and Elina. Her Thai spiced mussels did look extremely tempting too.
For the main course, we went for the crispy pork belly. It was delicious. A wonderful ratio of crispiness, fat and muscle all round, surrounded by a bed of cabbage, water chestnut and spring onion.
The staff were friendly, though did forget to give me a spoon for my soup, and we caused somewhat of a problem for them by ordering a starter off the set menu that was not on their main menu. Their till system did not like this at all, so we ended up officially having two soups instead.
The venue itself was not what I was quite expecting either. The tables were almost certainly from Ikea, and the toilets were a bit grubby, but then it is a bar and a club as well.
Reviewed by Leeds Restaurant Guide.
Address
Quarry Hill, Leeds, West Yorkshire LS9 8AH
More options
See more International reviews.