The Wrens Hotel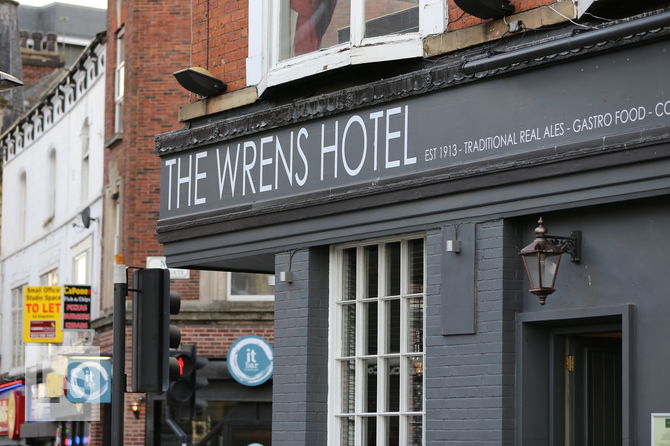 Part table service restaurant, part traditional pub, part guest house, the Wrens Hotel is a versatile beast indeed. While they were not serving food the first time we visited, on the second we were luckier and found ourselves seated at a table with a menu packed full of delicious options.
I ordered the sausage and mash and was not disappointed. The sausage was flavoursome, and the mash and gravy complemented it well.
Elina was less lucky with her pumpkin risotto, which was packed full of onions, and so overpowered the pumpkin flavour that she could not even eat round them. They were very nice about it though and offered to replace it, and when we declined that option, removed it from the bill. Even when I insisted on paying for it (not their fault after all), they gave it to us at discount rate - I'm not sure what more we could have asked for in terms of customer service.
My biggest criticism is that their dessert options contained only two choices, plus cheeses. Something chocolate based would certainly be a welcome addition.
Reviewed by Leeds Restaurant Guide.
Address
61A New Briggate, Leeds LS2 8JD
More options
See more British reviews.