Tong Palace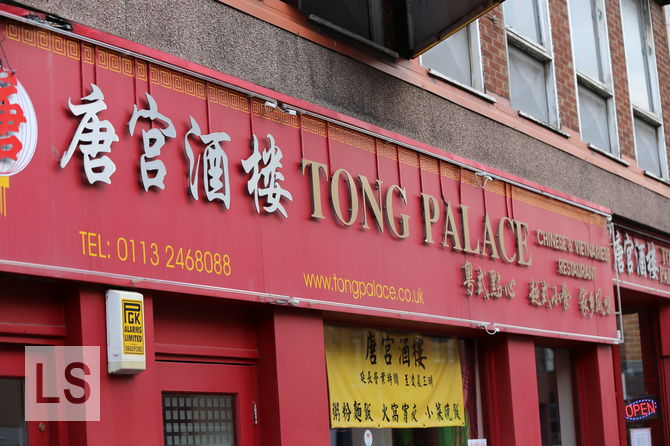 This restaurant has closed down.
A big red sign and a water feature in the doorway are always going to be a draw. Even having arrived without a reservation, we were immediately seated and soon browsing through a menu that I was only a little disappointed to find out was only in English.
Service was hit and miss, we were left sitting after we had finished, until we summoned over the waiter. He did come as soon as we signalled him, but I never understand why restaurants leave you sitting there without either giving you the bill or asking if you would like any more drinks or desserts. Other tables also got orange slices and wet wipes at the end of their meal. Maybe they just did not like us.
The food itself was disappointing. My sizzling beef was not anything above the standard that you would expect from a takeaway, and while the spicy duck offered more promise, the lemon chicken was similarly disappointing.
The lack of card payment facilities also caused us to have to venture out to find a cashpoint in the cold night air, not exactly adding to the atmosphere. In my opinion, it was simply not worth the extra money when we could have just phoned up a takeaway.
Reviewed by Leeds Restaurant Guide.
Address
120-122 Vicar Ln, City Centre, Leeds LS2 7NL
More options
See more Chinese reviews.